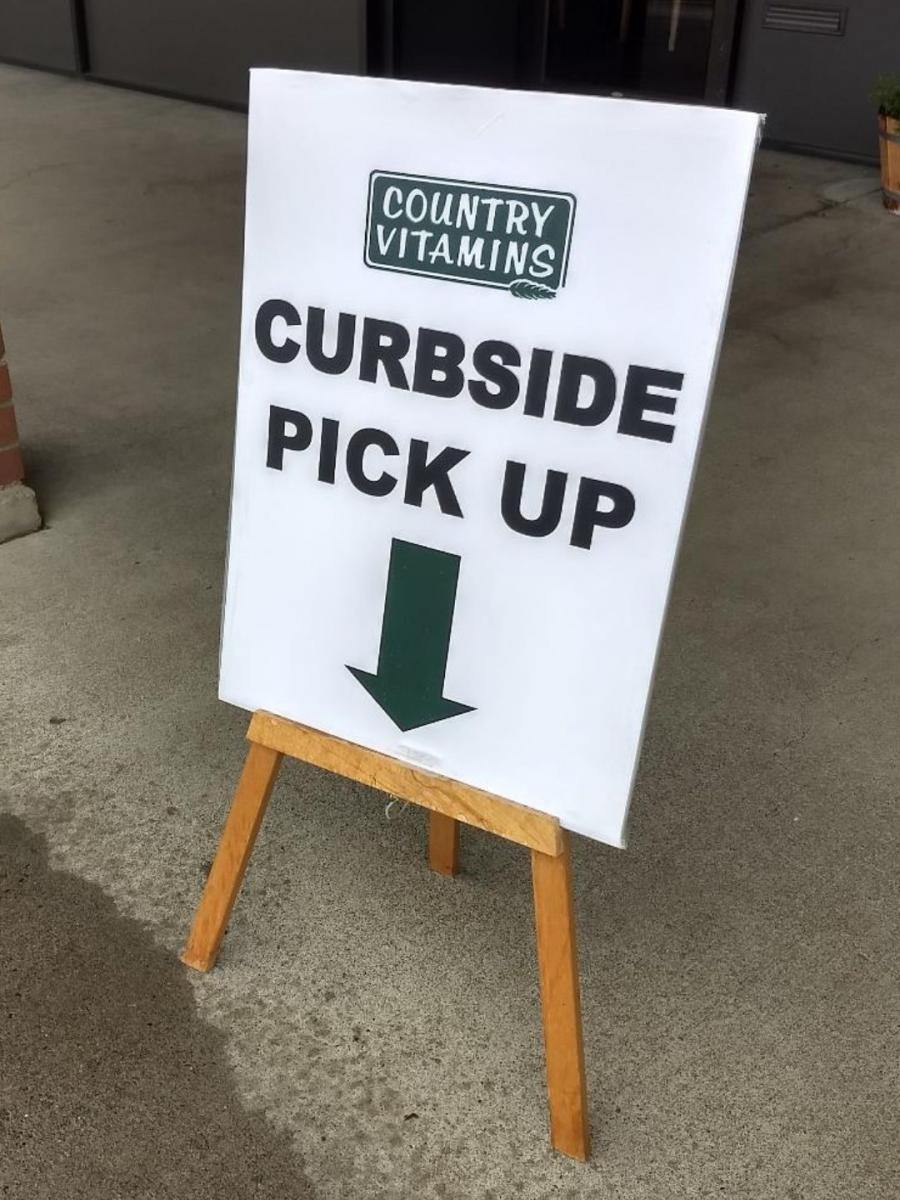 Earlier this month we outlined the measures we are taking at Country Vitamins to keep both our staff and our customers safe during this pandemic crisis.  We continue to be open as an essential business, taking extra precautionary actions to maintain a clean and safe place for you to visit.  We are doing extra cleaning and sanitizing of all pens, counter and surfaces exposed to our customers. We are actively to enforcing the 6-foot social distancing of staff and customers in the store.  We diligently  enforce wellness guidelines for our staff, insisting no one works while exhibiting illness.
Our manufacturers have been diligently working to keep up with consumer demand for various products.  We have been fortunate with the help of alert staff and representatives to be able restock through this challenging time. 
Back in stock are: * Vitamin A soft gels  * Vitamin C capsules, tabs and effervescent powders  * Vitamin D capsules, tablets, drops and spray  * Colloidal Silver liquids * Echinacea * Elderberry capsules and syrups * Magnesium powders, caps and tablets * Monolaurin * NAC caps * Olive leaf extract caps * Oregano Oil caps * Wellness Formulas, numerous brands * Zinc lozenges, many flavors * Zinc capsules....and many more to support healthy immune systems.
Please feel free to call in your order, prepay and pick it up in either the store or at the designated parking in the front of the  for curbside pickup.  If you feel it necessary to stay home, again, please call us with your order and we can ship it to you at minimal cost or possibly --if staff is available-- deliver if you are local.
Please visit our website (www.countryvitamins.com) or Facebook page for updates & details - including possible changes in store hours.  For now, we will maintain our regular hours.
We encourage everyone to be calm and mindful of the needs of everyone in our community and families as we move through this challenging time. We are here to serve and to help our community stay well. 
 
Please be safe, be kind, and focus on everyday healthy practices.